SpaceX's Freight Dragon departure from spaceport station held off due to the fact that of weather condition
The departure of SpaceX's Freight Dragon from the International Spaceport station was held off on Monday early morning due to the fact that of weather in the splashdown zone off the east coast of Florida.
The uncrewed spacecraft was at first arranged to undock at 9:25 a.m. ET. however was pressed back to 10 a.m. ET on account of bad weather condition off Daytona. The departure was scratched for the day quickly prior to 10 a.m. ET.
" A brand-new undocking date and time is presently being assessed," tweeted NASA's Kennedy Area Center.
NORTHROP GRUMMAN'S CYGNUS SPACECRAFT DEPARTS SPACE STATION, WILL TEST NEW TECH BEFORE DESTRUCTION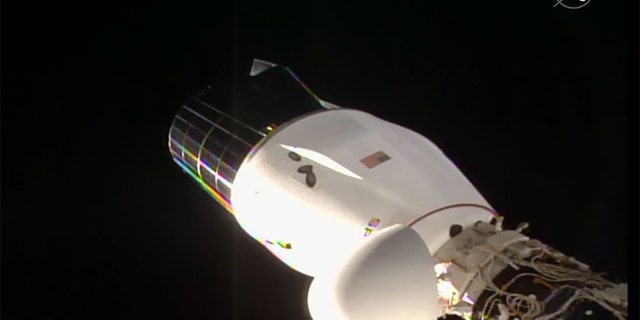 If undocking had actually continued as prepared, Freight Dragon was arranged to make a parachute-assisted splashdown around 9 pm E.T. Monday.
" Crashing off the coast of Florida allows fast transport of the science aboard the pill to the firm's Kennedy Area Center's Spaceport station Processing Center, and back into the hands of the scientists," described NASA in a note launched on Jan. 4. "This much shorter transport timeframe enables scientists to gather information with very little loss of microgravity impacts."
The CRS-21 freight craft introduced to the International Spaceport Station on Dec. 6, 2020, from Introduce Complicated 39A at Kennedy Area Center in Florida. The freight ship provided over 6,400 pounds of hardware, research study and team products.
CLICK HERE TO GET THE FOX NEWS APP
Recently, Northrop Grumman's uncrewed Cygnus spacecraft departed the spaceport station. Cygnus will stay in orbit till Jan. 26, checking brand-new innovations prior to its intense damage on reentry into Earth's environment.
Follow James Rogers on Twitter @jamesjrogers